The onset of the monsoon marks the beginning of most festivals in India.
Of these, the celebration of the birth of the most beloved elephant-god in Hindu mythology is an auspicious occasion, especially in the states of Maharashtra, Tamil Nadu and Andhra Pradesh.
While devotees are busy preparing their homes and decorating mandals for their Lord Ganesha, a major aspect of the festivities is the choice of food.
Authentic, home-cooked delicacies are a relish to the palette but over-indulging in them can have a drastic effect on your weight.
Here are ten ways to enjoy these delicacies without worrying too much about the calories.
1. Have a filling breakfast
Along with your morning rituals, make time for a good, nutritious breakfast.
This will prevent you from feasting on mithai and snacks. Choose food like cereal, oats and a fruit to fill your stomach.
2. Drink enough water
It is a known fact that drinking water at intervals is beneficial to one's body.
It maintains the balance of body fluids and ensures that your skin looks flawless before the main event.
3. Replace junk food with fruits and vegetables
Well, junk food is going to happen anyway. So do your best to balance it with healthy food. Fruits and vegetables are rich in fiber, vitamins and minerals. Eating them ensures there is some nutrition in your diet and is one step closer to maintaining a healthy lifestyle.
4. Don't starve yourself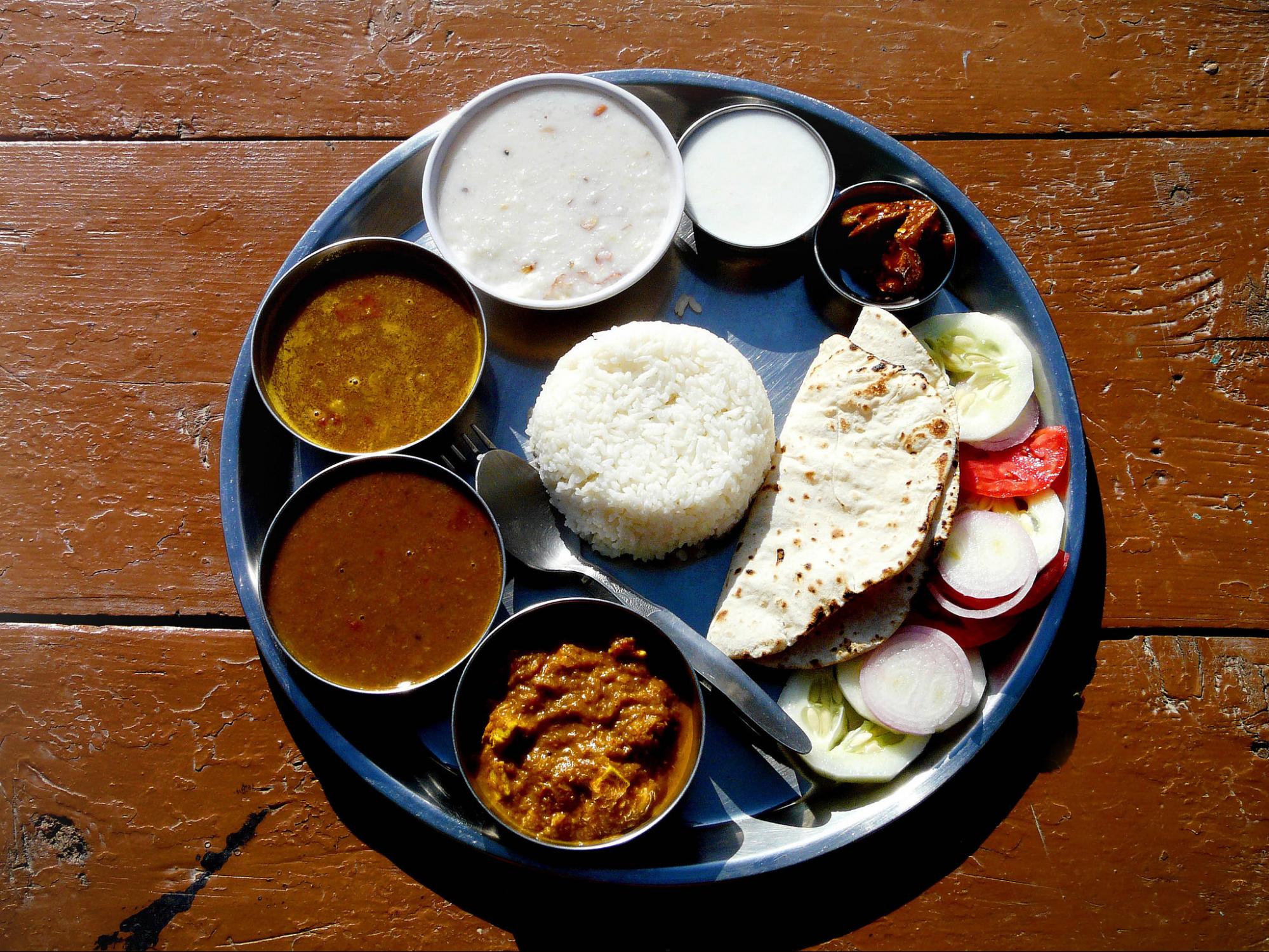 NEVER skip a meal. Skipping breakfast and lunch for a scrumptious dinner will only make you eat more because your stomach has been deprived of food for a long period of time.
5. Exercise!
There is always someone who will ask you to eat some mithai or rasam and saying no will only insult and hurt them.
The goal is to come out of this season without any increase in your weight. So stick to your usual exercise routine (or maybe push just a little harder) and encourage yourself.
6. Cut mithai into smaller pieces
Can't turn down that chocolate-filled modak? Try cutting it into smaller pieces.
This will make your brain assume you have eaten a large quantity and hence, you will find yourself feeling full soon.
7. Take a walk
While everyone is getting ready for the festivities, take a brisk 15 minute walk (not a leisurely stroll) or a jog. This can help boost your energy and kill some calories.
8. Snack before a big meal
Going out for a party? Have a light snack before you head out so that you don't feel very hungry and eat moderately.
Never leave on an empty stomach.
9. Avoid soft drinks
Beverages and alcohol may lighten the mood but they will not lighten your paunch.
The sugar content in these drinks are high and can cause serious damage to your liver and pancreas. So make sure you keep these at bay, lest all your diet efforts go in vain.
10. Prefer traditional drinks
Instead of the usual Coke or Sprite, try the lemon water or masala chaas for a change. These alternatives are not just healthy and tasty, but also prevent the excess intake of massive amounts of sugar and chemicals with zero nutritional value provided by soft drinks.
While these pointers will help you maintain your weight, remember to enjoy yourself in the company of friends and family in the true spirit of Ganesh Chaturthi.
Want healthy food, but don't have the time to cook it? Check out our meals here.